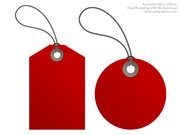 Webpages Related to the Tag Snow
Snow is a solid form of precipitation that falls from the sky as little clumps of ice crystals. Snow comprises individual ice crystals that grow while suspended in the atmosphere - usually within clouds - and then fall, accumulating on the ground where they undergo further changes. Snow covers, permanently or temporarily, about 23 percent of the Earth's surface. There are many online snow games available. Here are some fun browser games tagged with the keyword snow.
Turn to FreeSnowGames.com if you looking for Snow
Not only can you find Snow at FreeSnowGames.com. FreeSnowGames.com is providing you with free online winter gaming entertainment. All our snow games are free for you to play, there is also no registration to play. Whether it is raining, snowing or the sun is shining, our website will always be there for you to use for free. Is it too cold outside, well why not just sit inside next your fireplace with the computer on your lap and play of our fun free popular winter games.