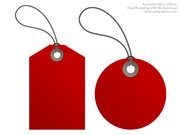 Webpages Related to the Tag Simulator
A simulator is a device, system, or machine that creates a virtual version of a real-life situation, process, or phenomenon. It is often used for the purposes of research or training, especially in complicated or dangerous tasks. Simulators are frequently used to train people in complicated and often dangerous tasks, such as performing surgery or flying an airplane. Simulator games are games that simulate real-world activities and situations. They are designed to provide players with a realistic experience of the activity or situation being simulated. Here are some free online games tagged with the keyword simulator.
Turn to FreeSnowGames.com if you looking for Simulator
Not only can you find Simulator at FreeSnowGames.com. FreeSnowGames.com is providing you with free online winter gaming entertainment. All our snow games are free for you to play, there is also no registration to play. Whether it is raining, snowing or the sun is shining, our website will always be there for you to use for free. Is it too cold outside, well why not just sit inside next your fireplace with the computer on your lap and play of our fun free popular winter games.