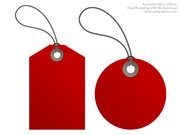 Webpages Related to the Tag Love
Sometimes love will make you do strange things. Have you ever been in love? Do the best you can in these games to conquer your true love. Dress up in nice clothes, collect hearts or shoot with the arrows of Cupido. Watch out for competition! You can also use a love tester to see whether you and your big love match.
Turn to FreeSnowGames.com if you looking for Love
Not only can you find Love at FreeSnowGames.com. FreeSnowGames.com is providing you with free online winter gaming entertainment. All our snow games are free for you to play, there is also no registration to play. Whether it is raining, snowing or the sun is shining, our website will always be there for you to use for free. Is it too cold outside, well why not just sit inside next your fireplace with the computer on your lap and play of our fun free popular winter games.