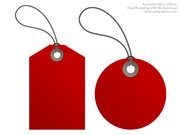 Webpages Related to the Tag Frozen
Frozen' games are based on Disney's popular animated film franchise, particularly focusing on characters and themes from the movies 'Frozen' and 'Frozen II.' These games transport players into the enchanting world of Arendelle, where they can join beloved characters like Elsa, Anna, Olaf, Kristoff, and Sven on various adventures. From puzzle-solving quests to dress-up challenges, these games often revolve around magical experiences, allowing players to engage in activities such as exploring snowy landscapes, casting ice spells, solving puzzles, and even singing along to iconic songs from the movies. Frozen games appeal to a wide audience, especially fans of the films, offering an immersive and interactive way to relive the magic of the Frozen universe while fostering creativity, problem-solving skills, and providing entertainment for players of all ages.
Turn to FreeSnowGames.com if you looking for Frozen
Not only can you find Frozen at FreeSnowGames.com. FreeSnowGames.com is providing you with free online winter gaming entertainment. All our snow games are free for you to play, there is also no registration to play. Whether it is raining, snowing or the sun is shining, our website will always be there for you to use for free. Is it too cold outside, well why not just sit inside next your fireplace with the computer on your lap and play of our fun free popular winter games.