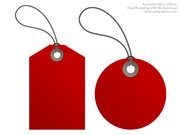 Webpages Related to the Tag Xmas
Xmas games, also known as Christmas games, are a beloved tradition during the holiday season, bringing family and friends together for fun and festive activities. These games often include a wide range of activities, from board games and card games like 'Secret Santa' or 'Christmas Charades' to outdoor games like snowball fights and scavenger hunts. They can also feature holiday-themed versions of popular video games, or even virtual experiences that bring the Christmas spirit to gaming consoles. Xmas games are an excellent way to bond with loved ones, create cherished memories, and spread holiday cheer. They capture the joy, spirit, and sense of togetherness that define the Christmas season, making them an essential and delightful part of the holiday celebrations.
Turn to FreeSnowGames.com if you looking for Xmas
Not only can you find Xmas at FreeSnowGames.com. FreeSnowGames.com is providing you with free online winter gaming entertainment. All our snow games are free for you to play, there is also no registration to play. Whether it is raining, snowing or the sun is shining, our website will always be there for you to use for free. Is it too cold outside, well why not just sit inside next your fireplace with the computer on your lap and play of our fun free popular winter games.