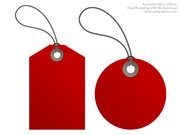 Webpages Related to the Tag Sleigh
A sleigh, often associated with winter and festive celebrations, is a traditional vehicle designed for travel across snow-covered terrain. Typically characterized by a flat bottom and curved runners, a sleigh glides smoothly over snow, pulled by horses or reindeer. Sleighs have historical significance, being an iconic mode of transportation in colder regions, offering both practicality and charm. While some modern sleighs are used for transportation purposes, others, particularly during the holiday season, are adorned with festive decorations, embodying the spirit of winter wonderlands. The image of a sleigh, often associated with Santa Claus and gift-giving traditions, evokes feelings of nostalgia and adds a touch of magic to seasonal festivities.
Turn to FreeSnowGames.com if you looking for Sleigh
Not only can you find Sleigh at FreeSnowGames.com. FreeSnowGames.com is providing you with free online winter gaming entertainment. All our snow games are free for you to play, there is also no registration to play. Whether it is raining, snowing or the sun is shining, our website will always be there for you to use for free. Is it too cold outside, well why not just sit inside next your fireplace with the computer on your lap and play of our fun free popular winter games.