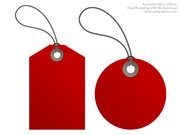 Webpages Related to the Tag Skiing
Skiing video games offer players an exhilarating and adrenaline-pumping experience of hitting the virtual slopes without leaving the comfort of their homes. These games often simulate the thrill and excitement of skiing down snow-covered mountains, complete with realistic physics, challenging courses, and stunning alpine landscapes. Players can choose from a variety of game modes, including downhill racing, freestyle tricks, and slalom challenges. Skiing video games require precision and skill, as players must navigate through twists and turns, avoid obstacles, and perform impressive tricks to earn high scores. With immersive graphics, dynamic weather effects, and a sense of speed, skiing video games provide a realistic and immersive gaming experience for winter sports enthusiasts and gamers seeking an adventure in the mountains. Whether it's competing in virtual ski tournaments or simply enjoying the thrill of shredding the powder, skiing video games offer a snow-filled and action-packed gaming experience for players to enjoy year-round. Here are some fun online games tagged with the keyword skiing.
Turn to FreeSnowGames.com if you looking for Skiing
Not only can you find Skiing at FreeSnowGames.com. FreeSnowGames.com is providing you with free online winter gaming entertainment. All our snow games are free for you to play, there is also no registration to play. Whether it is raining, snowing or the sun is shining, our website will always be there for you to use for free. Is it too cold outside, well why not just sit inside next your fireplace with the computer on your lap and play of our fun free popular winter games.