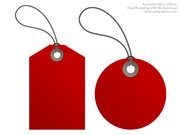 Webpages Related to the Tag Pumpkin
Online pumpkin games encompass a variety of entertaining activities and challenges centered around pumpkins, often highlighting the festive spirit of fall and Halloween. These games can include pumpkin carving simulators, where players virtually carve and design pumpkins with different tools and patterns. Others might involve pumpkin-themed puzzles, where players solve mysteries or navigate through pumpkin-filled mazes. Some games feature pumpkin-themed characters embarking on adventures, collecting pumpkins, or engaging in seasonal quests. From decorating virtual pumpkins to participating in pumpkin-themed races or challenges, these games offer a playful and creative way to celebrate the autumn season, tapping into the joy and excitement associated with pumpkins during this time of the year.
Turn to FreeSnowGames.com if you looking for Pumpkin
Not only can you find Pumpkin at FreeSnowGames.com. FreeSnowGames.com is providing you with free online winter gaming entertainment. All our snow games are free for you to play, there is also no registration to play. Whether it is raining, snowing or the sun is shining, our website will always be there for you to use for free. Is it too cold outside, well why not just sit inside next your fireplace with the computer on your lap and play of our fun free popular winter games.