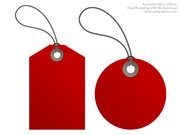 Webpages Related to the Tag Parking
Aren't you 18 years old yet, but do you like to practice driving a car? Or do you've got a driving license and would you like to show what you've learned? That's possible in these driving lesson games! Especially the parking is quite a challenge for many people. Park your vehicle in the parking space without hitting the other road users or obstacles. To make it a little bit more difficult, you can also drive a car with a caravan. Or try driving a truck with a trailer between obstacles. Choose your vehicle and go!
Turn to FreeSnowGames.com if you looking for Parking
Not only can you find Parking at FreeSnowGames.com. FreeSnowGames.com is providing you with free online winter gaming entertainment. All our snow games are free for you to play, there is also no registration to play. Whether it is raining, snowing or the sun is shining, our website will always be there for you to use for free. Is it too cold outside, well why not just sit inside next your fireplace with the computer on your lap and play of our fun free popular winter games.