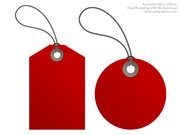 Webpages Related to the Tag Olympics
Online games inspired by the Olympics showcase a fusion of athleticism, strategy, and entertainment within the digital realm. These games draw inspiration from the diverse sports featured in the Olympic Games, offering players an immersive experience through simulated competitions that mirror real-world events. From virtual representations of track and field events to intricate team-based challenges, these online games aim to capture the essence of Olympic sports while leveraging the interactive nature of gaming. They often emphasize skill, precision, and strategy, allowing players to test their abilities in various disciplines while promoting friendly competition among participants globally. With evolving technologies and realistic graphics, these games provide an engaging platform for individuals to experience the thrill and excitement of Olympic sports in an accessible and captivating digital format.
Turn to FreeSnowGames.com if you looking for Olympics
Not only can you find Olympics at FreeSnowGames.com. FreeSnowGames.com is providing you with free online winter gaming entertainment. All our snow games are free for you to play, there is also no registration to play. Whether it is raining, snowing or the sun is shining, our website will always be there for you to use for free. Is it too cold outside, well why not just sit inside next your fireplace with the computer on your lap and play of our fun free popular winter games.