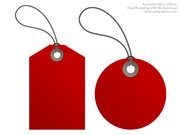 Webpages Related to the Tag Gifts
Games where players deliver gifts often revolve around the holiday season or festive themes, inviting players into whimsical worlds where they take on the role of a gift deliverer or Santa Claus himself. These games typically challenge players to navigate through various obstacles, puzzles, or levels while delivering presents to specific locations or characters. Players may pilot sleighs, drive trucks, or even control characters on foot, delivering gifts to designated destinations within a specified timeframe. Some games incorporate elements of strategy and time management as players aim to efficiently deliver as many gifts as possible, overcoming challenges along the way. These games capture the spirit of generosity and holiday cheer, providing a lighthearted and enjoyable experience while embracing the joy of giving during festive occasions.
Turn to FreeSnowGames.com if you looking for Gifts
Not only can you find Gifts at FreeSnowGames.com. FreeSnowGames.com is providing you with free online winter gaming entertainment. All our snow games are free for you to play, there is also no registration to play. Whether it is raining, snowing or the sun is shining, our website will always be there for you to use for free. Is it too cold outside, well why not just sit inside next your fireplace with the computer on your lap and play of our fun free popular winter games.