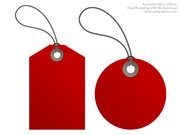 Webpages Related to the Tag Yeti
Yeti games typically center around the mythical and elusive creature known as the Yeti or the Abominable Snowman. These games often blend elements of adventure, survival, and mystery, placing players in challenging snowy landscapes where they must navigate treacherous terrains and face the unknown. Whether it's surviving in the harsh Himalayan wilderness or embarking on quests to unravel the mystery behind the elusive creature, Yeti games offer a thrilling and often suspenseful gaming experience. Titles like 'Yeti Sports' series have gained popularity for their simple yet addictive gameplay, where players engage in winter sports with a humorous twist involving the legendary Yeti. Yeti games provide a unique gaming niche that taps into the allure of mystery and adventure associated with this mythical creature, offering players a chance to explore the frozen unknown in the safety of a virtual world.
Turn to FreeSnowGames.com if you looking for Yeti
Not only can you find Yeti at FreeSnowGames.com. FreeSnowGames.com is providing you with free online winter gaming entertainment. All our snow games are free for you to play, there is also no registration to play. Whether it is raining, snowing or the sun is shining, our website will always be there for you to use for free. Is it too cold outside, well why not just sit inside next your fireplace with the computer on your lap and play of our fun free popular winter games.