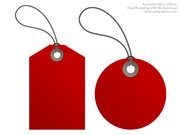 Webpages Related to the Tag Viking
The Vikings were seafaring people originally from Scandinavia (present-day Denmark, Norway and Sweden), who from the late 8th to the late 11th centuries raided, pirated, traded and settled throughout parts of Europe. They were made up of landowning chieftains and clan heads, their retainers, freemen, and any energetic young clan members who sought adventure and booty overseas. At home these Scandinavians were independent farmers, but at sea they were raiders and pillagers. There are many online games that feature Vikings. You can play Viking games online for free on many websites. Here are some fun browser games tagged with the keyword viking.
Turn to FreeSnowGames.com if you looking for Viking
Not only can you find Viking at FreeSnowGames.com. FreeSnowGames.com is providing you with free online winter gaming entertainment. All our snow games are free for you to play, there is also no registration to play. Whether it is raining, snowing or the sun is shining, our website will always be there for you to use for free. Is it too cold outside, well why not just sit inside next your fireplace with the computer on your lap and play of our fun free popular winter games.