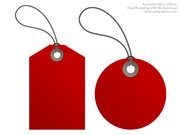 Webpages Related to the Tag Valentine
Valentine games encompass a variety of activities and playful challenges centered around the theme of love and romance, often associated with Valentine's Day. These games celebrate affection, friendship, and the spirit of the holiday, offering diverse ways for individuals, couples, or friends to enjoy the occasion. From trivia quizzes testing knowledge about love and famous romantic quotes to interactive puzzles, board games, or virtual challenges designed for the Valentine's theme, these games embrace the sentimentality and joy of the celebration. Some Valentine games involve creative crafts, scavenger hunts, or matchmaking activities, providing opportunities for bonding and shared experiences among participants. These games cater to diverse interests and ages, adding a fun and engaging element to the festivities, fostering connections, and celebrating love in its many forms during this special time of the year.
Turn to FreeSnowGames.com if you looking for Valentine
Not only can you find Valentine at FreeSnowGames.com. FreeSnowGames.com is providing you with free online winter gaming entertainment. All our snow games are free for you to play, there is also no registration to play. Whether it is raining, snowing or the sun is shining, our website will always be there for you to use for free. Is it too cold outside, well why not just sit inside next your fireplace with the computer on your lap and play of our fun free popular winter games.