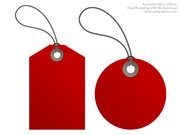 Webpages Related to the Tag Toy
Toy games encompass a diverse array of playful activities and challenges centered around various types of toys. These games often revolve around imaginative play, creativity, and exploration, providing entertaining experiences for children and sometimes adults. They can range from traditional board games featuring toy-themed elements to interactive digital games that simulate playing with toys in virtual environments. Toy games may involve assembling toys, solving puzzles, or engaging in role-playing scenarios with toy characters, fostering cognitive skills, problem-solving abilities, and social interaction among players. With an emphasis on fun and entertainment, these games often spark creativity, encourage storytelling, and offer an avenue for hands-on and imaginative play, promoting learning and enjoyment simultaneously.
Turn to FreeSnowGames.com if you looking for Toy
Not only can you find Toy at FreeSnowGames.com. FreeSnowGames.com is providing you with free online winter gaming entertainment. All our snow games are free for you to play, there is also no registration to play. Whether it is raining, snowing or the sun is shining, our website will always be there for you to use for free. Is it too cold outside, well why not just sit inside next your fireplace with the computer on your lap and play of our fun free popular winter games.