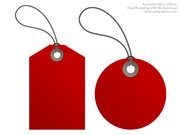 Webpages Related to the Tag Stunts
Stunts games encompass a thrilling genre within the world of video gaming, focusing on high-flying, adrenaline-pumping action and vehicular acrobatics. These games typically feature a variety of vehicles, from cars and motorcycles to trucks and even airplanes, allowing players to perform jaw-dropping stunts, jumps, and maneuvers across challenging tracks or open-world environments. Whether executing gravity-defying flips, navigating treacherous obstacles, or engaging in freestyle tricks, stunts games emphasize precision, timing, and skillful handling of vehicles to achieve spectacular and sometimes outrageous feats. These games often offer players the freedom to experiment with different vehicles and terrains, encouraging creativity and pushing the boundaries of what's possible within the realm of extreme stunts and daredevil antics, creating an exhilarating experience for gamers seeking thrilling action and breathtaking excitement.
Turn to FreeSnowGames.com if you looking for Stunts
Not only can you find Stunts at FreeSnowGames.com. FreeSnowGames.com is providing you with free online winter gaming entertainment. All our snow games are free for you to play, there is also no registration to play. Whether it is raining, snowing or the sun is shining, our website will always be there for you to use for free. Is it too cold outside, well why not just sit inside next your fireplace with the computer on your lap and play of our fun free popular winter games.