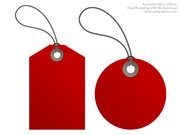 Webpages Related to the Tag Smurfs
The Smurfs, created by Belgian artist Peyo, are iconic characters known for their whimsical blue appearance, small stature, and their community-centered adventures. These lovable fictional creatures reside in Smurf Village, led by Papa Smurf, and are characterized by their distinct personalities and names reflecting their traits or professions. Smurfette, Brainy Smurf, Clumsy Smurf, and many others make up this tight-knit group. Living harmoniously, the Smurfs navigate various adventures, often encountering the mischievous schemes of the evil sorcerer Gargamel and his cat Azrael. Beyond their charming appearances and adventures, the Smurfs epitomize camaraderie, kindness, and problem-solving, imparting positive messages and lessons about friendship, unity, and resilience, appealing to audiences of different generations with their timeless appeal.
Turn to FreeSnowGames.com if you looking for Smurfs
Not only can you find Smurfs at FreeSnowGames.com. FreeSnowGames.com is providing you with free online winter gaming entertainment. All our snow games are free for you to play, there is also no registration to play. Whether it is raining, snowing or the sun is shining, our website will always be there for you to use for free. Is it too cold outside, well why not just sit inside next your fireplace with the computer on your lap and play of our fun free popular winter games.