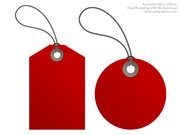 Webpages Related to the Tag Smurf
Smurf games invite players into the enchanting world of the Smurfs, offering delightful and family-friendly experiences centered around these beloved blue characters. These games typically take players on whimsical adventures through Smurf Village, engaging in quests, puzzles, and challenges alongside iconic Smurf characters like Papa Smurf, Smurfette, and Brainy Smurf. From building and managing the village to embarking on quests to save the Smurf community from Gargamel's mischief, these games capture the essence of camaraderie, fun, and the charm of the Smurf universe. Aimed at younger audiences and fans of the classic Smurfs franchise, these games embrace creativity, problem-solving, and the joyous spirit of the Smurf Village, offering an entertaining and nostalgic experience for players of all ages.
Turn to FreeSnowGames.com if you looking for Smurf
Not only can you find Smurf at FreeSnowGames.com. FreeSnowGames.com is providing you with free online winter gaming entertainment. All our snow games are free for you to play, there is also no registration to play. Whether it is raining, snowing or the sun is shining, our website will always be there for you to use for free. Is it too cold outside, well why not just sit inside next your fireplace with the computer on your lap and play of our fun free popular winter games.