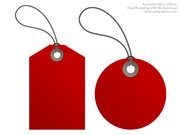 Webpages Related to the Tag Slide
Slide puzzles, also known as sliding block puzzles or 15-puzzles, are classic brain-teasers that have entertained and challenged people for generations. These puzzles typically consist of a grid with numbered or image tiles, with one tile space left empty. The objective is to rearrange the tiles by sliding them into the empty space to form a specific pattern, often in numerical order or to create a coherent image. Slide puzzles require a combination of logic, strategy, and spatial reasoning to solve, making them both enjoyable and mentally stimulating. They come in various levels of complexity, from easy to highly intricate, and have found a place in both traditional physical puzzle forms and as digital games on smartphones and computers. Slide puzzles offer a satisfying sense of accomplishment when the tiles finally fall into place, making them a timeless and rewarding pastime for puzzle enthusiasts of all ages.
Turn to FreeSnowGames.com if you looking for Slide
Not only can you find Slide at FreeSnowGames.com. FreeSnowGames.com is providing you with free online winter gaming entertainment. All our snow games are free for you to play, there is also no registration to play. Whether it is raining, snowing or the sun is shining, our website will always be there for you to use for free. Is it too cold outside, well why not just sit inside next your fireplace with the computer on your lap and play of our fun free popular winter games.