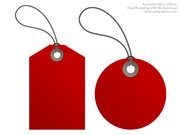 Webpages Related to the Tag Sled
Sled games encompass a diverse array of activities and challenges centered around sledding, typically enjoyed during winter months and snowy conditions. These games often involve using sleds, toboggans, or snow tubes to slide down snowy slopes, hills, or specially designed tracks. Players may engage in various sled racing competitions, downhill challenges, or freestyle maneuvers, showcasing skill, speed, and control while gliding across the snow. Some sled games incorporate team-based activities, building snow ramps, or obstacle courses, adding an element of strategy and teamwork. Whether enjoying casual sledding fun with friends and family or participating in competitive sled racing events, these games offer exhilarating experiences that celebrate the joys of winter, snow, and the thrill of sliding down snowy slopes.
Turn to FreeSnowGames.com if you looking for Sled
Not only can you find Sled at FreeSnowGames.com. FreeSnowGames.com is providing you with free online winter gaming entertainment. All our snow games are free for you to play, there is also no registration to play. Whether it is raining, snowing or the sun is shining, our website will always be there for you to use for free. Is it too cold outside, well why not just sit inside next your fireplace with the computer on your lap and play of our fun free popular winter games.