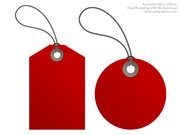 Webpages Related to the Tag Rescue
Rescue video games are an exciting and adrenaline-pumping genre that places players in the role of a hero, tasked with saving lives and overcoming challenging situations. In these games, players often assume the role of a firefighter, police officer, paramedic, or other first responder, navigating through intense missions and rescuing individuals in distress. The gameplay may involve battling fires, chasing criminals, performing daring helicopter rescues, or providing medical aid in emergency situations. Rescue video games require quick thinking, strategic decision-making, and precise coordination to succeed in high-pressure scenarios. These games not only offer thrilling action and immersive gameplay but also promote a sense of heroism and the fulfillment of making a positive impact in virtual communities. With realistic graphics, dynamic gameplay, and emotional storytelling, rescue video games provide players with a sense of purpose and excitement as they step into the shoes of these brave lifesavers and embark on life-saving missions. Here are some fun online games tagged with the keyword rescue.
Turn to FreeSnowGames.com if you looking for Rescue
Not only can you find Rescue at FreeSnowGames.com. FreeSnowGames.com is providing you with free online winter gaming entertainment. All our snow games are free for you to play, there is also no registration to play. Whether it is raining, snowing or the sun is shining, our website will always be there for you to use for free. Is it too cold outside, well why not just sit inside next your fireplace with the computer on your lap and play of our fun free popular winter games.