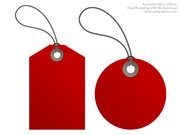 Webpages Related to the Tag Rally
The World Rally is a race, which is driven through different continents. In their race wagons the participants will drive through deserts, cities and forests. Learn how it is to drive at high speed through loose sand and rough terrains. You can also practice first on a circuit. When you like speed, then you will really like these rally games. Some of these rally games are made so realistic, that you can almost see the sand flying by the car.
Turn to FreeSnowGames.com if you looking for Rally
Not only can you find Rally at FreeSnowGames.com. FreeSnowGames.com is providing you with free online winter gaming entertainment. All our snow games are free for you to play, there is also no registration to play. Whether it is raining, snowing or the sun is shining, our website will always be there for you to use for free. Is it too cold outside, well why not just sit inside next your fireplace with the computer on your lap and play of our fun free popular winter games.