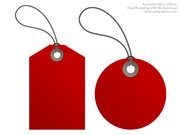 Webpages Related to the Tag Penguin
Penguin games encompass a delightful genre of video games featuring these adorable, flightless birds as central characters. These games typically transport players into charming, snowy environments where they control penguins in various adventures. From waddling through icy landscapes, sliding on ice, to diving into the ocean depths, these games offer diverse gameplay experiences. Players may engage in challenges such as navigating obstacles, solving puzzles, or participating in races, all while embracing the playful nature and unique characteristics of penguins. These games often blend elements of fun, strategy, and sometimes educational content, appealing to players of all ages by offering a lighthearted and enjoyable gaming experience immersed in the charming world of these beloved Antarctic birds.
Turn to FreeSnowGames.com if you looking for Penguin
Not only can you find Penguin at FreeSnowGames.com. FreeSnowGames.com is providing you with free online winter gaming entertainment. All our snow games are free for you to play, there is also no registration to play. Whether it is raining, snowing or the sun is shining, our website will always be there for you to use for free. Is it too cold outside, well why not just sit inside next your fireplace with the computer on your lap and play of our fun free popular winter games.