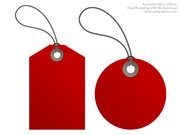 Webpages Related to the Tag Penalty
Online soccer and hockey games centered around penalty shooting offer thrilling and intense gameplay, focusing on the crucial moments of these sports. These games simulate the pressure-packed scenarios of taking penalty shots in soccer or penalty shots in hockey, placing players in the shoes of either the striker or the goalkeeper. Players must exhibit precision, timing, and strategy to outwit their opponents or the AI goalie, aiming to score goals or prevent them with skillful saves. These games often incorporate realistic physics and mechanics, challenging participants to master the art of aiming shots, applying spin, and predicting the opponent's moves to achieve victory. With engaging visuals and immersive gameplay, online penalty shooting games in soccer and hockey provide an adrenaline-pumping experience that captures the essence of these decisive moments in sports, offering fans an interactive way to relive the excitement of these high-stakes situations.
Turn to FreeSnowGames.com if you looking for Penalty
Not only can you find Penalty at FreeSnowGames.com. FreeSnowGames.com is providing you with free online winter gaming entertainment. All our snow games are free for you to play, there is also no registration to play. Whether it is raining, snowing or the sun is shining, our website will always be there for you to use for free. Is it too cold outside, well why not just sit inside next your fireplace with the computer on your lap and play of our fun free popular winter games.