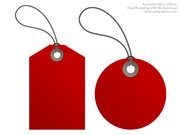 Webpages Related to the Tag Olaf
Olaf, a beloved character from Disney's 'Frozen' franchise, is an endearing and cheerful snowman brought to life by Queen Elsa's magical powers. With his innocent and optimistic personality, Olaf embodies childlike wonder and joy, bringing laughter and warmth to the story. Despite being made of snow, he has a fascination with summer and an insatiable curiosity about life beyond the snowy landscapes of Arendelle. His iconic song 'In Summer' humorously expresses his desire to experience warm weather and activities typically associated with summer. Olaf's loyalty, innocence, and unwavering friendship towards Anna and Elsa make him an integral part of the 'Frozen' series, captivating audiences with his humor, kindness, and heartwarming presence throughout their adventures.
Turn to FreeSnowGames.com if you looking for Olaf
Not only can you find Olaf at FreeSnowGames.com. FreeSnowGames.com is providing you with free online winter gaming entertainment. All our snow games are free for you to play, there is also no registration to play. Whether it is raining, snowing or the sun is shining, our website will always be there for you to use for free. Is it too cold outside, well why not just sit inside next your fireplace with the computer on your lap and play of our fun free popular winter games.