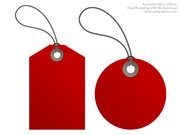 Webpages Related to the Tag Jigsaw
A jigsaw puzzle is a tiling puzzle that requires the assembly of often irregularly shaped interlocking and mosaiced pieces, each of which typically has a portion of a picture. When assembled, the puzzle pieces produce a complete picture. There are many benefits of doing jigsaw puzzles. Studies have shown that jigsaw puzzles can help improve visual-spatial reasoning, short-term memory, and problem-solving skills as well as combat cognitive decline, which can reduce risk of developing dementia. The act of putting the pieces of a puzzle together requires concentration and improves short-term memory and problem solving. Using the puzzle as an exercise of the mind can spark imagination and increase both your creativity and productivity. Online jigsaw puzzles are digital versions of traditional jigsaw puzzles that can be played on a computer or mobile device. They are available in different levels of difficulty and can be played alone or with others. Here are some free online games tagged with the keyword jigsaw.
Turn to FreeSnowGames.com if you looking for Jigsaw
Not only can you find Jigsaw at FreeSnowGames.com. FreeSnowGames.com is providing you with free online winter gaming entertainment. All our snow games are free for you to play, there is also no registration to play. Whether it is raining, snowing or the sun is shining, our website will always be there for you to use for free. Is it too cold outside, well why not just sit inside next your fireplace with the computer on your lap and play of our fun free popular winter games.