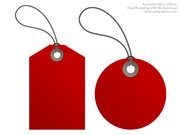 Webpages Related to the Tag Holiday
Holiday games encompass a diverse array of entertaining activities and traditions designed to celebrate festive seasons and special occasions throughout the year. These games are often themed around specific holidays such as Christmas, Halloween, Easter, or Thanksgiving, infusing joy, laughter, and camaraderie into these moments of celebration. They can range from classic board games with a holiday twist to outdoor activities, scavenger hunts, or creative crafts and challenges tailored to the season. Holiday games often bring families, friends, and communities together, fostering a sense of togetherness and shared experiences. They embrace the spirit of the holiday, incorporating themes, decorations, and elements unique to each celebration, providing opportunities for enjoyment, bonding, and creating cherished memories during these special times of the year.
Turn to FreeSnowGames.com if you looking for Holiday
Not only can you find Holiday at FreeSnowGames.com. FreeSnowGames.com is providing you with free online winter gaming entertainment. All our snow games are free for you to play, there is also no registration to play. Whether it is raining, snowing or the sun is shining, our website will always be there for you to use for free. Is it too cold outside, well why not just sit inside next your fireplace with the computer on your lap and play of our fun free popular winter games.