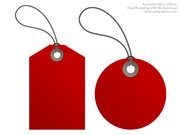 Webpages Related to the Tag Hearts
Hearts is a trick-taking game where players avoid cards. The objective of the game of Hearts is to have the least amount of points when one player eventually reaches 100 points. Players don't want to end up with tricks containing hearts cards or the Queen of Spades which are worth points. But they do want to end up with the Jack of Diamonds. In a 4-player game of Hearts, each player gets 13 cards. In a 3-player game, the 2 of diamonds is removed, and each player gets 17 cards. In a 5-player game, the two of diamonds and two of clubs are removed; each player gets 10 cards. The game is usually played to 100 points (some play to 50). When a player takes all 13 hearts and the queen of spades in one hand, instead of losing 26 points, that player scores zero and each of his opponents score an additional 26 points. Here are some fun online games tagged with the keyword Hearts.
Turn to FreeSnowGames.com if you looking for Hearts
Not only can you find Hearts at FreeSnowGames.com. FreeSnowGames.com is providing you with free online winter gaming entertainment. All our snow games are free for you to play, there is also no registration to play. Whether it is raining, snowing or the sun is shining, our website will always be there for you to use for free. Is it too cold outside, well why not just sit inside next your fireplace with the computer on your lap and play of our fun free popular winter games.