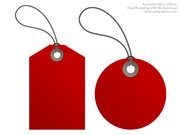 Webpages Related to the Tag Haircut
Do you like working with hair? Would you like to try different types of hairstyles? You can do this in these hair dresser games. Color, cut, curl and style the hairs of teh customers as good as possible. Take a good look at what the customers want! It can get very busy in the hair salon and then you need to work very fast. Make sure you don't make any mistakes, or let the customers wait for too long.
Turn to FreeSnowGames.com if you looking for Haircut
Not only can you find Haircut at FreeSnowGames.com. FreeSnowGames.com is providing you with free online winter gaming entertainment. All our snow games are free for you to play, there is also no registration to play. Whether it is raining, snowing or the sun is shining, our website will always be there for you to use for free. Is it too cold outside, well why not just sit inside next your fireplace with the computer on your lap and play of our fun free popular winter games.