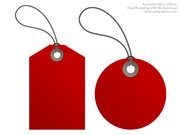 Webpages Related to the Tag Flip
Games involving flipping often encompass a diverse range of activities or challenges where players engage in flipping objects, items, or characters in various ways. These games might involve flipping cards, coins, bottles, or performing acrobatic flips with characters in virtual environments. The mechanics can be simple, requiring players to achieve successful flips by timing or precision, or they can incorporate complex challenges that test agility, coordination, and skill. Some games revolve around the skill of flipping objects to land or stand in a particular way, while others might focus on performing tricks or stunts involving flips to earn points or progress through levels. Whether it's mastering the art of card flipping, perfecting a bottle flip, or executing aerial acrobatics, games that involve flipping offer a mix of entertainment, skill refinement, and sometimes even competitive elements, appealing to players seeking dexterity-based challenges and fun mechanics.
Turn to FreeSnowGames.com if you looking for Flip
Not only can you find Flip at FreeSnowGames.com. FreeSnowGames.com is providing you with free online winter gaming entertainment. All our snow games are free for you to play, there is also no registration to play. Whether it is raining, snowing or the sun is shining, our website will always be there for you to use for free. Is it too cold outside, well why not just sit inside next your fireplace with the computer on your lap and play of our fun free popular winter games.