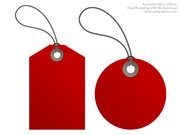 Webpages Related to the Tag Dress-up
Dress-up games, often popular among children and fashion enthusiasts, offer an imaginative and creative outlet for players to express their unique sense of style. These games typically involve virtual paper dolls or characters that players can outfit with a wide range of clothing, accessories, and hairstyles. The genre encourages players to experiment with different looks, from elegant evening gowns to casual streetwear, and even fantastical costumes, allowing them to design and customize their avatars. Dress-up games provide an opportunity to explore and refine personal fashion tastes and hone the ability to mix and match various elements to create the perfect ensemble. With colorful visuals and countless options for customization, these games are not only entertaining but also promote artistic expression and help cultivate an appreciation for fashion and design. Whether aspiring to be a stylist or simply looking for a fun and creative outlet, dress-up games cater to a broad audience, fostering a love for fashion and personal expression.
Turn to FreeSnowGames.com if you looking for Dress-up
Not only can you find Dress-up at FreeSnowGames.com. FreeSnowGames.com is providing you with free online winter gaming entertainment. All our snow games are free for you to play, there is also no registration to play. Whether it is raining, snowing or the sun is shining, our website will always be there for you to use for free. Is it too cold outside, well why not just sit inside next your fireplace with the computer on your lap and play of our fun free popular winter games.