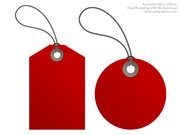 Webpages Related to the Tag Difference
Spot the difference' games are popular puzzle games that challenge players to identify discrepancies or variations between two seemingly identical images. These games often present pairs of images side by side, where the objective is to discern the subtle distinctions between them within a limited time frame. Differences may include changes in colors, shapes, objects, or patterns, requiring keen observation and attention to detail. Spotting these variances enhances cognitive skills such as visual perception, concentration, and problem-solving abilities. These games come in various themes and difficulty levels, appealing to players of different ages and interests. The satisfaction derived from spotting all the differences fosters a sense of accomplishment, making these games enjoyable and engaging for puzzle enthusiasts and those seeking a mental challenge.
Turn to FreeSnowGames.com if you looking for Difference
Not only can you find Difference at FreeSnowGames.com. FreeSnowGames.com is providing you with free online winter gaming entertainment. All our snow games are free for you to play, there is also no registration to play. Whether it is raining, snowing or the sun is shining, our website will always be there for you to use for free. Is it too cold outside, well why not just sit inside next your fireplace with the computer on your lap and play of our fun free popular winter games.