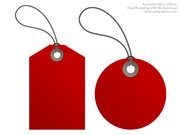 Webpages Related to the Tag Cowboy
A cowboy is an animal herder who tends cattle on ranches in North America, traditionally on horseback, and often performs a multitude of other ranch-related tasks. The historic American cowboy of the late 19th century arose from the vaquero traditions of northern Mexico and became a figure of special significance and legend. Online cowboy games are games that are set in the Wild West and feature cowboys as the main characters. These games can be played on a computer or mobile device and can be single-player or multiplayer. Here are some fun web games tagged with the keyword cowboy.
Turn to FreeSnowGames.com if you looking for Cowboy
Not only can you find Cowboy at FreeSnowGames.com. FreeSnowGames.com is providing you with free online winter gaming entertainment. All our snow games are free for you to play, there is also no registration to play. Whether it is raining, snowing or the sun is shining, our website will always be there for you to use for free. Is it too cold outside, well why not just sit inside next your fireplace with the computer on your lap and play of our fun free popular winter games.