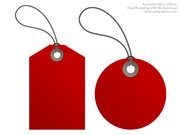 Webpages Related to the Tag Balloons
Balloon video games are video games that incorporate balloons as a central element of gameplay or as a thematic element. These games often involve popping, maneuvering, or interacting with virtual balloons in various ways. Balloons can add a playful and interactive element to video games, whether they are used as a core mechanic or as a decorative or thematic element within the game world. Here are some fun browser games tagged with the keyword balloon or balloons.
Turn to FreeSnowGames.com if you looking for Balloons
Not only can you find Balloons at FreeSnowGames.com. FreeSnowGames.com is providing you with free online winter gaming entertainment. All our snow games are free for you to play, there is also no registration to play. Whether it is raining, snowing or the sun is shining, our website will always be there for you to use for free. Is it too cold outside, well why not just sit inside next your fireplace with the computer on your lap and play of our fun free popular winter games.